Free Patterns
---
Fish
---
Wildlife
---
Building
---
More Patterns
Fish Pattern Collection
The Fish Pattern Collection is a set of fifty line art patterns of fresh and saltwater fish for use in engraving, mosiacs, needle crafts (canvas-work, embroidery, quilting, needlepoint, and cross stitch), stained glass, stenciling, woodworking (carving, fretwork, inlay, intarsia, marquetry, and scrollsaw-work).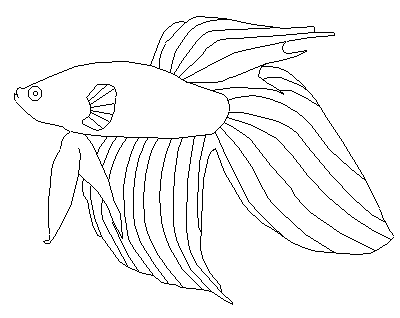 click to open PDF Pattern Book © 1998-2011 Connected Lines



Click on a pattern to view it:

---
---
---

Free PDF Fish Pattern Book

The Fish Pattern Book contains the 50 line art patterns of fresh and saltwater fish featured here.

Click here to download a free copy of the Fish Pattern Book.


---
---
---
Copyright and Use

All patterns at connectedlines.com are copyrighted by Connected Lines and may not be resold or redistributed. The patterns may be used in your private or commercial artistic endeavors provided the result is an artistic interpretation or derivative work, such as produced by embroidery, needlework, intarsia, marquetry, stained glass, engraving, carving, etc.